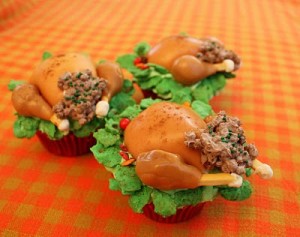 I know what you're thinking. No… these are not miniature turkeys, & yes, these are cupcakes with turkeys on top.

They're Turkey Cupcakes.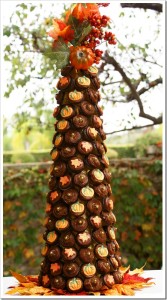 Isn't this Thanksgiving (or Fall) Mini Cupcake Spiral Tower gorgeous? Are you thinking about making your own?

Pink Martinis & Pearls describes how she made this awesome one on her blog.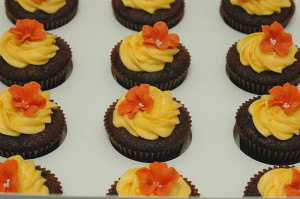 I like how these Orange Flower Cupcakes are simple but elegant. Perfect to be served as a desert for Thanksgiving dinner. The yellow & orange icing flowers surely say 'Fall'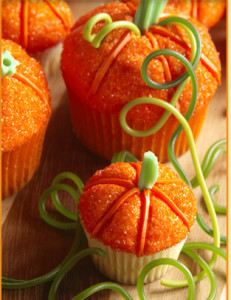 I really like these Pumpkin Cupcakes. They don't look hard to make, but they have lots of detail.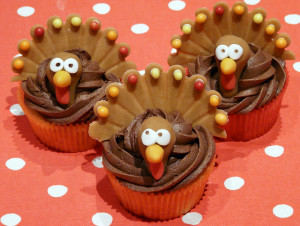 These cute Turkey Cupcakes are one of the winners for the Cutest Cupcakes of 2010 Contest by Martha Stewart.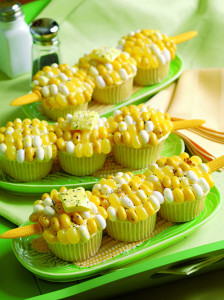 You've got to have corn for Thanksgiving dinner, right? How about corn for desert?

Corn Cupcakes, everyone?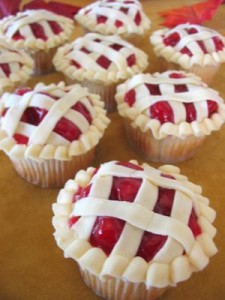 So… Do you want a cupcake or pie for dessert? How about Cherry Pie Cupcakes?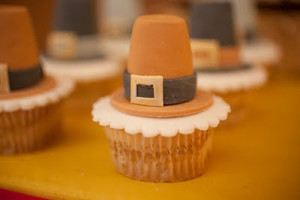 How about having this cute Pilgrim Hat Cupcakes?
Happy Thanksgiving Everybody!!!

(via: The Cupcake Blog, Cupcakes take the cake, Pink Martinis & Pearls, Duncan Hines, Squidoo, Mira Uncut, Girly Bubble, Blowout Party!)