Hmm… Who doesn't like cupcakes?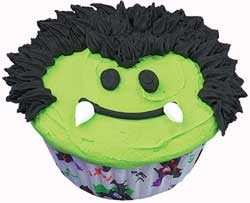 Especially if it's as cute as this Smiley Green Vampire Cupcake. I know Halloween is over, but I just had to post my favorites from this year.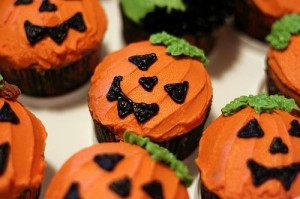 I love these Jack O'Lantern Cupcakes. The design is classic. You can't go wrong with the Jack O'Lantern if you're looking for a Halloween cupcake idea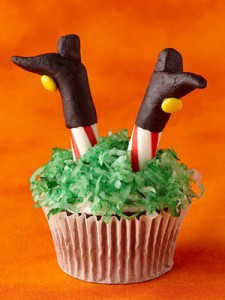 Here's a one with humor

A Witch Stuck Upside Down Cupcake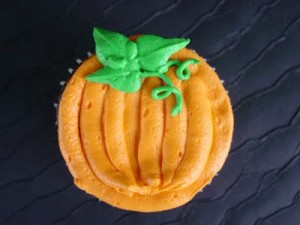 This Pumpkin Cupcake is very simple but pretty. Perfect even for Thanksgiving.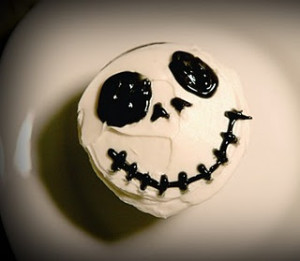 The Jack Skellington Cupcake shouldn't be that hard to make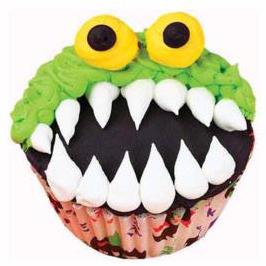 Scary Green Monster Cupcake.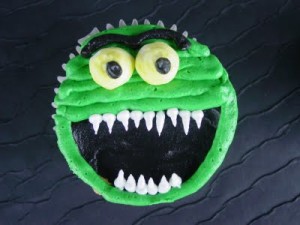 And a different version of the Green Monster Cupcake. I'm not sure which one is scarier… or which one is cuter

Choose for yourself which will inspire you the most, and make your own version of Green Monster cupcake

These Ghost Cupcakes are very cute & look pretty simple to make. The very decorative paper cups definitely add to the cuteness.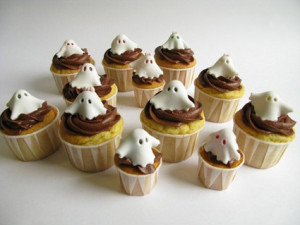 More cute Ghost Cupcakes, but these seem a bit more complicated.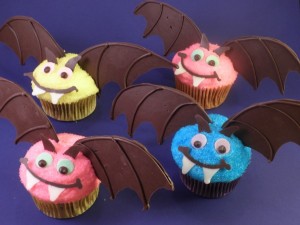 I think these cute Bat Cupcakes are very unique. Perfect for a kids Halloween party. The bat wings are going to be a little bit of a challenge, since you have to shape it from chocolate.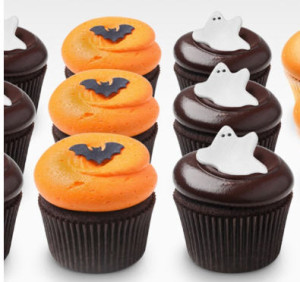 I love how clean & simple the design of these Bat & Ghost Cupcakes. The colors and fondant bats & ghosts on top of the cupcakes made them very attractive.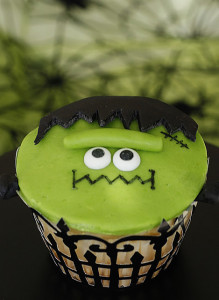 I think this Frankenstein Cupcake is very cute. The decorative cup reminds me of a decorative iron fence thats usually in front of big older houses. They look like castles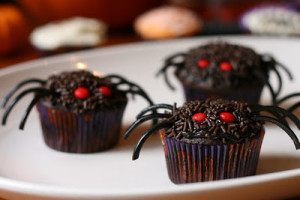 These Spider Cupcakes are kind of scary… so…it's perfect for Halloween, don't you think?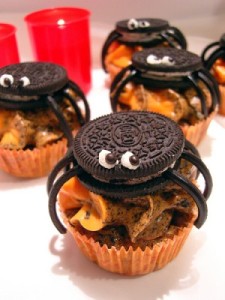 Now these Spider Cupcakes are cute, plus they don't look like their hard to make either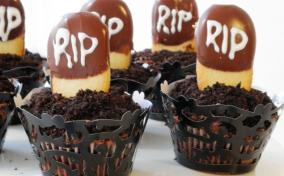 RIP Tombstone Cupcake; the only part you have to be careful with is writing the 'RIP'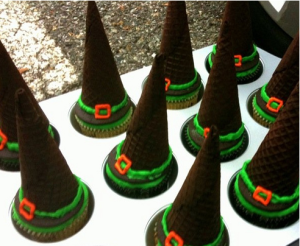 Using ice cream cones to make Witch Hat Cupcakes is a really great idea. It's not hard to make, but like the RIP Cupcakes, you just have to be careful icing the green stripes & orange buckles.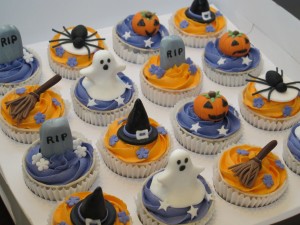 This set of cupcakes is pretty complete; Broom Cupcakes, Ghost Cupcakes, RIP Cupcakes, Witch Hat Cupcakes, Pumpkin Cupcakes & Spider Cupcakes.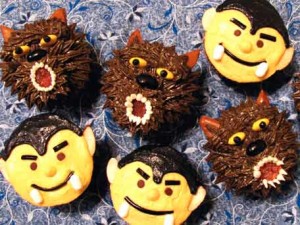 These Werewolf Cupcakes & Vampire Cupcakes are cool. They do look a bit complicated to make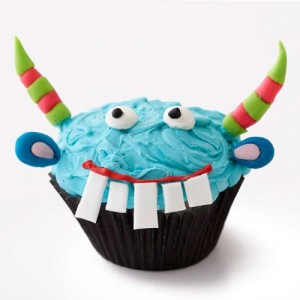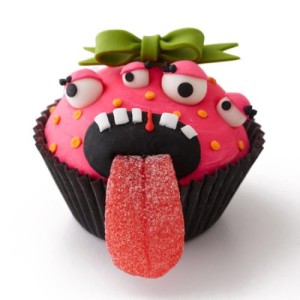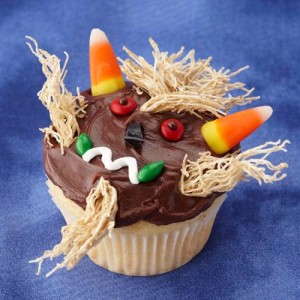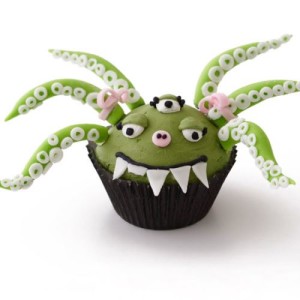 Looking at the last four Monster Cupcakes, shows how much you can let your imagination go wild, No one can tell you what your monster is supposed to look like. I love the Blue Monster the most. It's my favorite

(via: Sugar Craft, 144-411, Tip Junkie, Edible Crafts, Lick The Bowl Good, Girly Bubble, Fancy Flours, The Chocolate Swirl, Shopping Blog, Purple Chocolat, Remodelaholic, All Things Cupcake, Recipe Bridge, The Cupcake Blog, Pink Oven Cakes & Cookies, The Berry)