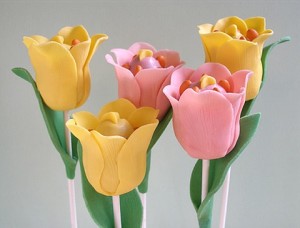 Look at these gorgeous Spring Tulip cake pops. They look so real! Perfect to be placed as a center piece.

You know what that means, it's Spring! Time for Spring cake pops.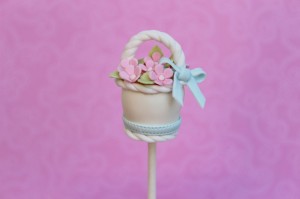 This Flower Basket cake pop has so much detail. Glad I'm not holding one because I don't think I'd have the heart to eat it. It's too pretty.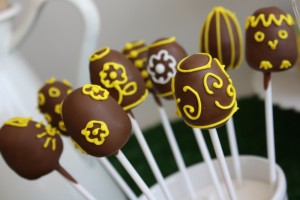 These Bright Yellow Flowery Outlined Chocolate cake pops are very unique. They look sophisticated.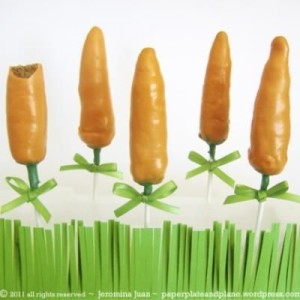 Who says cake pops have to be round?

These Carrot cake pops. are really cool, especially if it's carrot cake on the inside. Check out this tutorial from Tip Junkie.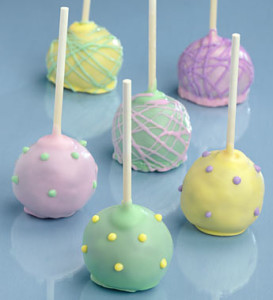 These Pastel Dotted & Stripped Spring truffle cake pops are simple to make and perfect for Spring. I just want to eat them up?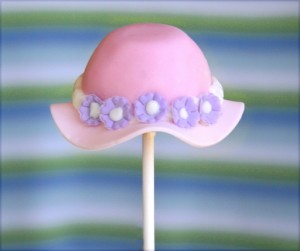 Isn't this Pink Flower Hat cake pop so cute & unique?

Think you can't do this? Check out the tutorial over at The Sugar Turntable. I bet you can.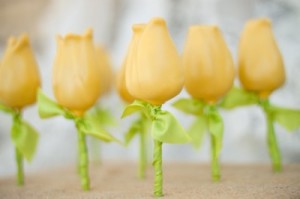 Here's some more Tulips, These Yellow Tulip cake pops are not blooming yet.

Simple and fun.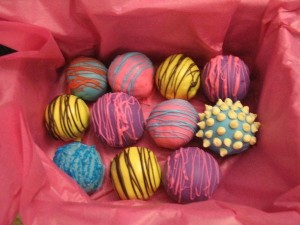 Cake pop don't always have to be on a stick you know. These Colorful Stripped Cake Pop Balls are so simple yet their vibrant colors are attractive & they scream 'Spring'.

(via: Baking 911, The Complete Cupcake, Tip Junkie, Sugar Turntable, Fun Family Crafts, Sweet Thingz, Stylishly Sweet, 1-800 basket, Cake Pops Ideas,