Halloween is the best time to be creative with treats. Not every treat has to be baked, so here's my top favorite no baking Halloween treats.
Check out these simple cool Frankenstein Pudding Cups by Natalie of A Turtles Life For Me. So cute.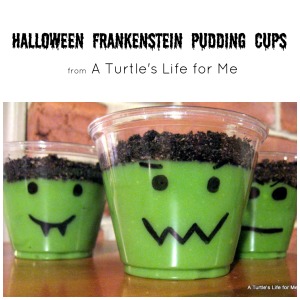 Starting with these Mandarin Orange Pumpkin Cups as discovered by Aimee at Pimp My Dinner.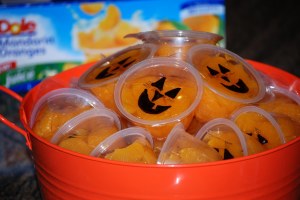 Here's a cute Scarecrow Snack pack from Norene Cox over at Party Pinching. Follow the link for a simple how to.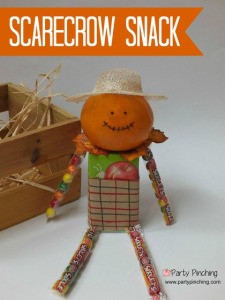 I don't really like spiders but the kids will love these Spider Sandwiches from Tammy. Her recipe can be found at the Autism Learning Felt blog.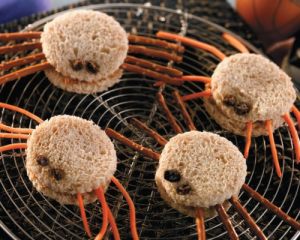 Spooky Banana Ghosts and an Orange Pumpkin Patch. I'm getting hungry just looking at it.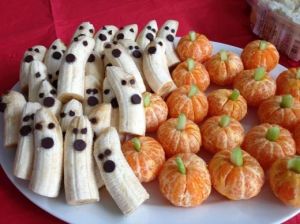 Another great idea from Norene Cox at Party Pinching. Fun Graveyard Pudding Cups to liven up any Halloween party.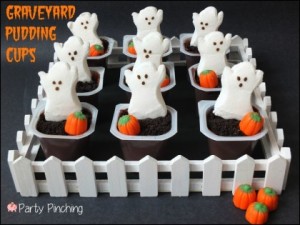 Tasty Witch Hat Cookies from Jennifer Fishkind at Princess Pinky Girl. If you want to know how to make them then take a look at the link. Jennifer provides simple step by step instructions.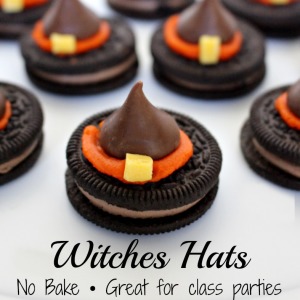 I can't wait to try these Krispies Treat Pumpkins from Jen at her blog Hungry Healthy Easy.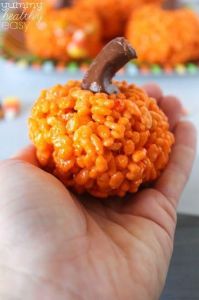 OMG how CUTE! Daniel Montoya created these Orange Sherbet Pumpkins. Check out the how to at Mom.me.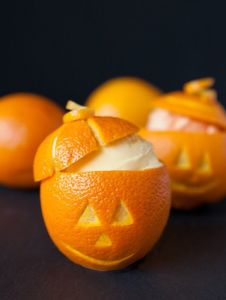 These Withces Brooms, are simple enough to figure out but check out the article at Cocinando con Catman (Spanish language site).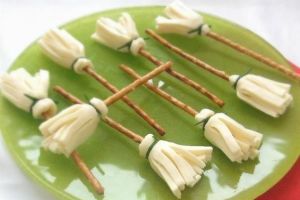 Nothing's more fun to eat for kids than worm Jello on Halloween. Just ask Joanna Misiti and Paula Kashtan from Mom.me.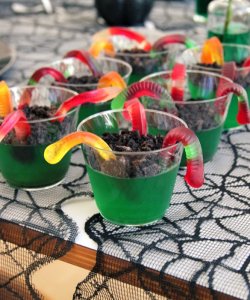 Is it a cookie or is it a pop? It's delicious either way. Frankenstein Cookie Pop created by CIndy is a wonderful treat for Halloween. Check out the instructions at her blog Skit to my Lou.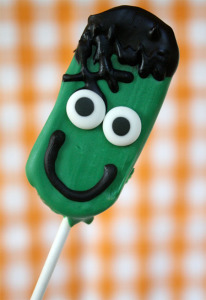 Over at the Happier Homemaker Melissa tells a wonderful story about a hectic sick day, Monsters University, and a happy ending with these Monster Krispie Treats. A fun read with instructions for the treats.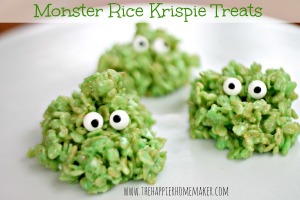 Tony Roberts has a great instructional for these Mummy on a stick treats, at her blog Design Dazzle. Hope you like Marshmallows.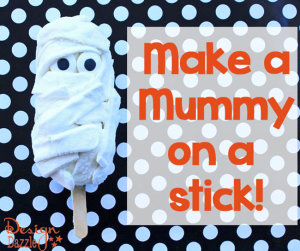 These detailed Marshmallow Witches are simple and tasty. You will find the complete instructions at the Taste of Home Website.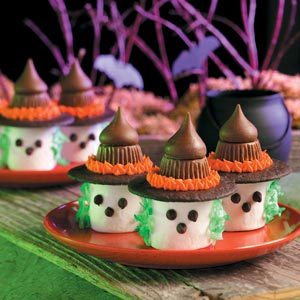 At the Hungry Happenings Beth has a great how to for these no bake Halloween Chocolate Snack Cake Bats, Check it out.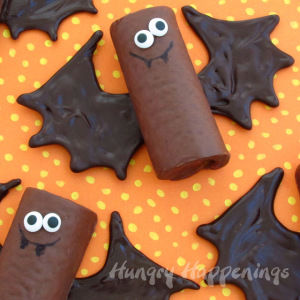 So many things to try out this Halloween. I had to include all my favorites. Happy Halloween.
via: Pimp My Dinner, A Turtle's Life for Me, Listotic, Party Pinching, Princess Pinky Girl, Yummy Healthy Easy, The Best Dessert Recipes, Mom.Me, Mega Crafty, Skip to my Lou, The Happier Homemaker, Design Dazzle, Taste of Home, Hungry Happenings, Cocinando Con Catman